Radar detectors and laser Defence for Australia
Find Radar detectors and laser defence for Australia from Australia's only trusted and full time radar detector experts in Australia.
We are also the only radar detector outlet with full time electronics engineers on staff. We offer a comprehensive range of radar detectors and laser Defence both wholesale and retail. We have the right radar detectors and laser defence for your needs and budget. Our radar detector and laser defence online shop is open 24 hours a day, 7 days a week!
When you buy your radar detector or laser defence from us, you can buy in complete confidence from a long term established provider with the largest outlet and full locally based support and advice.
**LATEST WHISTLER RADAR DETECTOR RANGE NOW IN STOCK!**
See our updated pricing and range of Whistler products - along with our new Laser Interceptor.

We are the master distributor for Whistler products and import direct from the manufacturer. We apply our registration number to ensure compliance with local laws providing our customers with the security of a factory backed product. Additionally, we provide complete testing and support for all of our devices.
THE MOST SOPHISTICATED STINGER SPEED PROTECTION EVER BUILT!
GROUNDBREAKING ACCURACY AND INCREDIBLY EASY TO USE -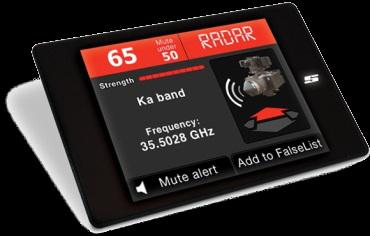 IMPROVED PROTECTION:
EXTENDED WARNING DISTANCES WHEN FACING MODERN RADARS - Stinger's patch technology has allowed us to equip the VIP with a unique Multi Polarity High Definition Antenna (MPHD Antenna) which is capable of picking up the faintest of signals and maximizes warning distance against even the trickiest opponents.
INCREDIBLE EASE OF USE - The VIP's alerting is revolutionary in its simplicity. Quiet, but loud and clear when it has to be, allowing you to fully focus on driving.
0.0001 GIGAHERTZ ACCURACY - the brand new Multi Polarity HD Antenna takes measurement certainty to the extreme, with an accuracy of 0.0001 GHz. And with reason, for more accuracy means less falsing*.
Radar detectors and laser Defence for Australia
Visit our Australian radar detector superstore to view the largest range of radar detectors and police laser gun defence on display in Perth Western Australia. If you are looking for package deals we offer genuine savings. Browse our gadgets that include alcohol breath testers, laser defence testers and video drive recorders. Ask us why we are the only logical choice for your Australian radar detector supplier. The best defence remains a quality and reasonably priced radar detector and laser defence but what is the best radar detector?