0
products
Your shopping cart is empty!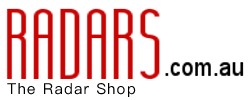 Escort MAX CI International GPS WARNING SYSTEM
Top of the range, concealed GPS speed camera safety system. Legal to sell and use throughout Australia.
In GPS Only Mode-The ESCORT MAX CI International is legal to use throughout Australia and provides the ultimate in long range warning of fixed and red light speed cameras and marked road hazards. It has cutting edge GPS technology and preloaded Australian fixed speed and red light camera database. It provides a verbal alert as you approach fixed speed cameras and allows users to customize locations of known road hazards. This is the ultimate in concealed GPS safety alert systems and 100% legal to sell and use. To engage in GPS only mode, just press and hold the reset button.
Radar, Laser & SWS Mode- In states and jurisdictions where it is legal to use radar and laser detectors, merely download the easy to use software tools from our website to enable full undetectable radar and laser capabilities including safety warning system messaging. The ESCORT MAX CI International provides total protection with advanced warning of all radar, laser, fixed and red light speed cameras.
Discrete Design- The physical design of the ESCORT MAX CI International allows for simple installation & complete concealment to avoid theft or damage. All components are a simple plug-n-play interface with the main module, and it also enables multiple installation options due to its separate display and control modules. TotalShield™ technology also offers complete invisibility to all RDD´s (radar-detector-detectors).
ESCORT MAX CI INTERNATIONAL SAFETY RADAR DETECTOR FEATURES
Australian speed camera database preloaded
Clear Digital Voice or Audio Alerts
All Australian Radar/Laser/Fixed and Red Light Coverage
Mute and AutoMute Audio Controls
Dual Antenna Design
Easy-to-Use Options and Controls
Multi-Sensor Laser Detection
Ultra-Bright High Definition Display
Complete RDD Immunity
Brightness Control with Dark Mode
Narrow Ka band mode
Advanced True Lock GPS Filtering helps minimize false alerts
One year limited warranty
Display Colour
Your detector screen can be displayed with blue, green, red or amber accents to match the dashboard lighting of various vehicles.
ESCORT MAX CI INTERNATIONAL SAFETY RADAR/LASER DETECTOR SPECIFICATIONS
Operating Bands:
X-band: 10.525 GHz ± 25 MHz
K-band: 24.100 GHz ± 150 MHz - Each K segment can be turned on or off

K1 (24.050GHz-24.110GHz)
K2 (24.110GHz-24.175GHz)
K3 (24.175-24.250GHz)
K4 (23.050GHz-24.050GHz)

Ka-band: 34.700 GHz ± 1300 MHz - Each Ka segment can be turned on or off

Ka1 (33.392 - 33.704GHZ)
Ka2 (33.704 - 33.896GHz)
Ka3 (33.886 - 34.198GHz)
Ka4 (34.184 - 34.592GHz)
Ka5 (34.592 - 34.808GHz)
Ka6 (34.806 - 35.166GHz)
Ka7 (34.143 - 35.383GHz)
Ka8 (35.378 - 35.618GHz)
Ka9 (35.595 - 35.835GHz)
Ka10 (35.830 - 35.998GHz)

Strelka
MultaRadar CD/CT
Gatso
Laser: 904nm, 33MHz bandwidth
Radar Receiver/Detector Type:
Dual-Horn Antenna Casting
Superheterodyne, dual LNA´s
Scanning Frequency Discriminator
Digital Signal Processing (DSP)
Laser Detection:
Quantum Limited Video Receiver
Optical Laser Sensors
Sensitivity Control:
Highway
AutoScan™
AutoLock™
AutoNoX
Display Type:
280 LED Alphanumeric
Bar Graph, Threat Display™, and Tech Display™
Automatic plus 4 levels of fixed brightness including full dark
Power Requirement:
Programmable Features:
Pilot
GPS
AutoLock
Speed Check
Meter
AutoMute™
Units
Voice Alerts
Bands
Markers
Additional Patented Technology:
Auto Calibration Circuitry
Mute / AutoMute / SmartMute
TotalShield™ Technology
Disclaimer:
The use of the radar & laser detection features may be illegal in some States. Check applicable laws before using. The Radar Shop or its Agents cannot be held liable for the illegal use of radar and laser detection features by an owner, in jurisdictions where it is prohibited.