Please note that the legal use of radar detectors may be restricted in your location. Always check local laws prior to purchasing a radar or laser device.
There are many types of radar detectors and laser devices available and they take many forms e.g.

Portable – windscreen or sunvisor mounted – Whistler,Valentine 1

Portable - w/ GPS – Whistler Pro78 GXi, Escort Passport Max 360, Escort 9500iXI, Redline EX international.

Integrated – refers to a fully installed radar detection system for your vehicle with no tell-tale suction cups on the windscreen – Stinger VIP, Stinger Card, Escort 360CI. Integrated units also feature stealth technology i.e. they are undetectable electronically.

Stealth Technology – these portable and integrated have built in features which can shield the device from electronic detection - Portable devices such as Escort Redline EX International series plus integrated units such as all Stinger models plus the Bel XR-C Plus feature stealth technology.

Laser Defence – laser aids that are capable of alerting and protecting you from unwanted laser attacks. Laser defence systems are not portable and require installation into your vehicle – Laser Interceptor
PORTABLE: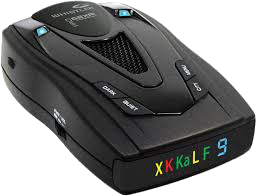 Portable radar detector units are selected for a wide range of general speed detection applications. A good quality portable radar detector suits for many people. These units can detect police radar signals and alert to a possible threat. Most portables units also feature safety warning signal detection which can alert a driver to another potential road hazards such as road works, accident black spots, emergency services vehicles and some farm machinery. A quality radar detector will also alert a driver to the presence of a laser signal. In some cases the alert provided can be quite effective on forward facing roadside laser cameras. However, when it comes to handheld laser guns, only a minimal or no warning may be given, also rear facing laser speed cameras are very difficult to detect and it is unlikely that a portable radar detector will be effective in alerting a driver to its presence.
PORTABLE with GPS: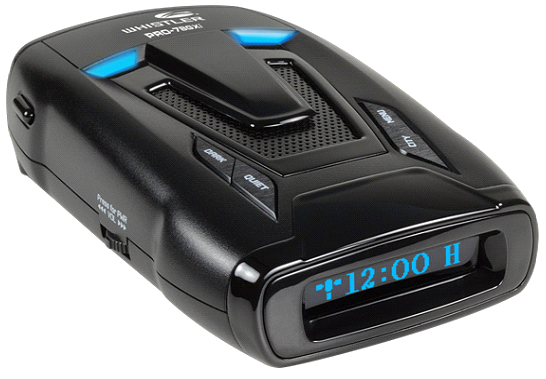 Some radar detectors have an in built GPS system allowing a user to isolate false alert locations as well as be made aware they are approaching a fixed point of interest such as a red light camera, fixed speed camera, a combination redlight speed camera. These devices contain a database which requires periodic updates to ensure accuracy.
INTEGRATED:
An integrated or built in radar detector operates in the same way as a portable unit. Integrated units generally require expert installation of their component parts to ensure that they are discreet and correctly fitted. Integrated units generally feature the key attributes of Radar detection, GPS Fixed known camera locations, isolation of false alerts plus when the option of laser defence is selected and installed, these systems may also provide a measure of defence from laser threats. Sophisticated integrated systems also feature a logbook function as well as being able to review known and unknown contact with radar and laser threats. As these systems feature GPS, periodic downloads are necessary to ensure point of interest accuracy. Integrated systems are available with or without stealth technology. We would recommend stealth technology selection at all times.

STEALTH TECHNOLOGY: This design method minimises or eliminates local oscillator RF leakage from the radar detector. Stealth is achieved in Stinger models by antenna design (now updated with an MPHD antenna). Stealth units are undetectable by radar detector detectors used by some traffic authorities outside WA.
FALSE ALERTS: False alerts occur when a radar detector senses a signal from a source other than those used by law enforcement officials. These false sources may emanate from automatic door openers at shopping centres and service stations using X or K band radar frequencies. To help eliminate false alerts all bands other than K and Ka band should be turned off or disabled as these are the only bands used throughout Australia. Limited false alerts can be detected by laser sensors. These are extremely rare, thus caution should be exercised before disregarding any warning alert. It is possible that a false laser alert can be caused by sunlight from sunlight reflecting from a polished road surface or other highly reflective surfaces. In some instances, infra-red security cameras can also interfere with laser detection devices.
LASER DEFENCE: Laser defence devices have been available for several years. Over that time, both the technology utilised to detect speed has improved as has the technology to detect and neutralise those devices. The systems for use in WA should be carefully chosen as there are important considerations to bear in mind when selecting your configuration. See here for further information on how laser defence works - Laser Defence – How it works

Speed Detection in WA: The speed detection methods deployed in WA are predominantly mobile cameras which may be installed in either a van or SUV, externally located on the roadside and handheld laser guns which may or may not utilise built in camera technology as well. There is already a fixed camera position located on the Mitchell Freeway north bound - there are plans to locate additional fixed cameras at Como, Stirling, Success and Willetton in the near future. These fixed camera locations will use a PoliScan speed camera the same as used in vans and on roadsides. These locations will not necessarily contain a camera as cameras will be rotated through these locations at police discretion. Further information relating to speed detection can be found here.
Laser speed measuring technology is in widespread use in WA especially in the Perth Metropolitan area as well as major urban locations in WA. These are Vitronics PoliScan speed cameras and arrange of LTI Ultralyte 20/20 and LTI 20/20 Trucam handheld/tripod mounted devices. All laser speed detection equipment as used by law enforcement must be used from a stationary position. Radar speed detection equipment can and is used by law enforcement from either moving or stationary positions.
Speed Measurement Equipment in Use by State
QUEENSLAND SPEED MEASURING DEVICES
SPEED MEASURING DEVICES
TYPE
BAND
FREQUENCY
ROADSIDE RADAR
GATSO AUS GS,RS-GS2 & RS-GS11
K
24.125 GHz
GATSO 24, MultaradarCM, SD 480 & SD580
24.125Ghz
MOBILE (PATROL CAR)RADAR
DECATUR GENESIS
Ka
35.100Ghz
MOTOR CYCLE PATROL
Raptor RP 1
Ka
34.9GHz
HANDHELD LASER
LTI ULTRALYTE
904nm
LTI TRUCAM
905nm
PORTABLE LASER CAMERA
LTI TRUCAM
905nm
VITRONIC PoliScanSPEED
904nm
HANDHELD RADAR
N/A
VICTORIA SPEED MEASURING DEVICES
SPEED MEASURING DEVICES
TYPE
BAND
FREQUENCY
ROADSIDE RADAR
Gatso
K
24.125Ghz
MOBILE (PATROL CAR)RADAR
KUSTOM EAGLE
K
24.150Ghz
KUSTOM EAGLE
Ka
34.900Ghz
STALKER DSR
34.700Ghz
HAND HELD LASER
KUSTOM PRO LASER 3
904nm
PORTABLE LASER CAMERA
VITRONIC PoliScanSPEED
904nm
HANDHELD RADAR
N/A
NEW SOUTH WALES SPEED MEASURING DEVICES
SPEED MEASURING DEVICES
TYPE
BAND
FREQUENCY
ROADSIDE RADAR
REDFLEX
K
24.100Ghz
TRAFFIPAX
Ka
34.400Ghz
MOBILE (PATROL CAR)RADAR
KUSTOM EAGLE
K
24.150Ghz
KUSTOM EAGLE
Ka
34.900Ghz
HAND HELD LASER
KUSTOM PRO LASER 3
904nm
PORTABLE LASER
N/A
HANDHELD RADAR
ACT SPEED MEASURING DEVICES
SPEED MEASURING DEVICES
TYPE
BAND
FREQUENCY
ROADSIDE RADAR
N/A
MOBILE (PATROL CAR)RADAR
KUSTOM EAGLE
K
24.150Ghz
STALKER
Ka
34.700Ghz
HAND HELD LASER
LTI ULTRALYTE
904nm
PORTABLE LASER CAMERA
REDFLEX LASERCAM
904nm
HANDHELD RADAR
N/A
TASMANIA SPEED MEASURING DEVICES
SPEED MEASURING DEVICES
TYPE
BAND
FREQUENCY
ROADSIDE RADAR
AWA
K
24.150 nm
MOBILE (PATROL CAR)RADAR
KUSTOM KR10-SP
K
24.150Ghz
MPH Bee3
24.150Ghz
HAND HELD LASER
LTI ULTRALYTE
904nm
PORTABLE LASER CAMERA
REDFLEX LASERCAM
904nm
HANDHELD RADAR
N/A
SOUTH AUSTRALIA SPEED MEASURING DEVICES
SPEED MEASURING DEVICES
TYPE
BAND
FREQUENCY
ROADSIDE RADAR
Redflex(VANS)
K
24.000 GHz
Traffipax
Ka
34.400 GHz
34.900 GHz
MOBILE (PATROL CAR)RADAR
KUSTOM KR10-SP
K
24.15Ghz
HAND HELD LASER
KUSTOM PRO LASER 3
904nm
LTI ULTRALYTE
904nm
PORTABLE LASER CAMERA
VITRONIC PoliScan SPEED
904nm
HANDHELD RADAR
DECATUR GHD
K
24.150Ghz
WESTERN AUSTRALIA SPEED MEASURING DEVICES
SPEED MEASURING DEVICES
TYPE
BAND
FREQUENCY
ROADSIDE RADAR
MULTANOVA (OBSOLETE)
Ka
34.36Ghz
MOBILE (PATROL CAR)RADAR
DECATUR GENESIS
K
24.150Ghz
KUSTOM KR10-SP
24.150Ghz
KUSTOM EAGLE
24.150Ghz
Raptor RP 1
24.150Ghz
HAND HELD LASER
LTI ULTRALYTE
904nm
Stalker LIDAR RLR
K
(approx. 904nm)
PORTABLE LASER CAMERA
VITRONIC PoliScan SPEED
904nm
LTI TRUCAM
905nm
TraffiStar S350M
904nm
HANDHELD RADAR
Kustom Falcon
K
24.150Ghz
SPEED & RED LIGHT CAMERA
Jenoptik TraffiStar S590
K
Jenoptik TraffiStar SR390
FIXED SPEED CAMERA
Jenoptik TraffiStar S350
Laser
904nm
CEOS INDUSTRIAL TIRTL
904nm
NORTHERN TERRITORY SPEED MEASURING DEVICES
SPEED MEASURING DEVICES
TYPE
BAND
FREQUENCY
ROADSIDE RADAR
N/A
MOBILE (PATROL CAR)RADAR
KUSTOM KR10-SP
K
24.150Ghz
MPH Bee3
24.150Ghz
HAND HELD LASER
LTI ULTRALYTE
904nm
PORTABLE LASER CAMERA
REDFLEX LASERCAM
904nm
HANDHELD RADAR
N/A