Valentine One Radar Detectors
Valentine One V1 Euro radar detector, now only
$795
The Valentine One provides great features that will help you to keep you protected from different types of radar and laser threats...
The Valentine One was released in 1992.
In its 22 year history, Valentine One radars have changed very little appearance. The unit is made from magnesium, which is strong (therefore durable) and light.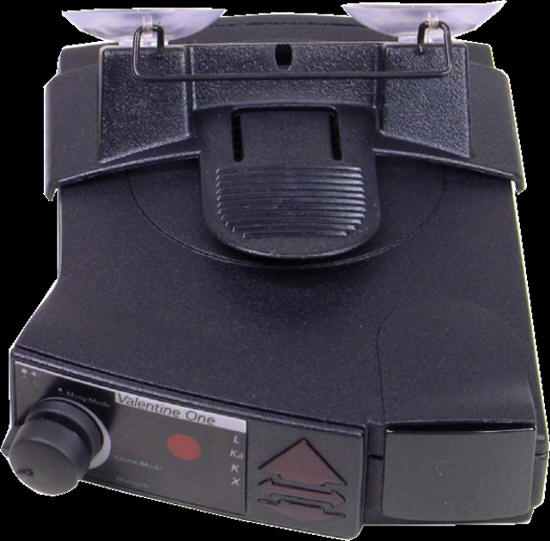 Valentine 1's may look the same however regular updates to the firmware and hardware ensure this brand remains at the forefront of radar detector technology and performance.
The Valentine One radar detector offers front and rear radar detection. All V1's feature two radar detector antennas - front and rear.
Valentine One radar detectors have red indication arrows that will alert you to the location of a radar threat from either the front, rear or both.
In addition to the directional arrows, the Valentine 1 will also display the number of threats it has detected.
What this means to you is that the Valentine 1 will alert you to a radar threat then upon detecting a second or an additional threat / alert, it will display, numerically, the number of different signals it has detected. At the same time an LED will indicate the band i.e. K or Ka. Valentine describes this feature as a "bogey counter".
Valentine One radar detectors are among the world's best and have almost legendary performance status. These units are terrific at detecting laser threats (Western Australia in particular) as well as the K and Ka band radars.
The performance strength of the Valentine 1 can also be perceived as a weakness. Due to its strong radar detection capability it can also detect unwelcome false alerts - particularly on K band in Australia. Setting the V1 in Euro mode can go part way to managing these irritating false alerts.
We are so confident with the performance and reliability of Valentine 1 radar detectors, that we will double the warranty on these superb units (purchased from us only) from 1 year to 2 years from date of purchase.
SPECIFICATIONS:
Operating Frequencies:
10.500 - 10.550 GHz (X band)
24.050 - 24.250 GHz (K band)
33.4 -36.0 GHz (Ka band)
820 - 950 nm (Laser)
Power Requirements:
11.0-16.0 Volts DC negative ground
225 mA typical standby, 425 mA maximum alarm condition
Dimensions and Weight:
114.3 mm L x 91.4 mm W x 25.4 mm H; 181g
Temperature Range:
Operating: -20°C to +70°C
Storage: -30°C to +85°C
VALENTINE 1 ACCESSORIES
Valentine 1 Connection for Android devices available if required








Valentine 1 Connection for iPhone available if required
(IOS v5 or higher)
iPod Touch 5th Gen
iPad Mini
iPad 3rd Gen and above
iPhone 4s and above
Valentine 1 Savvy
manage false alert irritation at lows speeds
Valentine 1 Concealed Display available if required








Valentine 1 Audio Adapter with ESP available if required








What is included with the Valentine One radar detector
Standard Valentine One accessories include windscreen mount, sunvisor mount, coiled smart cord, extra power cables and the Valentine One user's guide.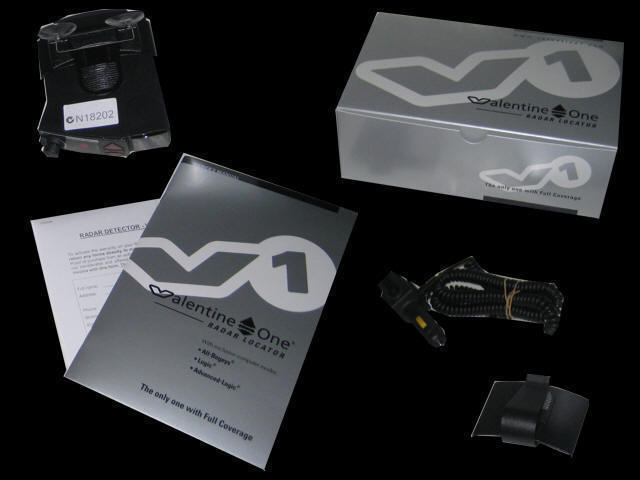 Valentine One (V1) Euro radar detector now only
$795