Whistler XTR-695SE radar detectors
Whistler XTR-695SE high performance Radar Detector -
$495
Whistler XTR695SE radar detector is the latest model from Whistler to take advantage of their new re-engineered platform that provides superior detection ability at an affordable price. Building upon the immensely popular Whistler XTR690SE and Whistler PRO78SE radar detectors. The Whistler XTR695SE high performance radar detector boasts several unique features not found in any other radar detector. The background colour of the bright text display can be changed to your choice of seven colours.You can even assign a colour to an alert band, allowing for a different colour for each type of alert! The XTR-695SE also provides a unique "Signature ID" feature for Ka band radar and laser. This feature provides more detailed information about the alert you are receiving, and for laser allows you to lock out false alerts based on the pulse rate!
Latest high performance design with KA-MAX, KA Signature ID and Laser Signature ID.
Radars.com.au is the Australian Master distributor for Whistler products. Buy directly from us or one of our approved resellers to gain our local warranty. Whistler products have an exceptional 3 year warranty which is only available through approved distributors. Whistler Trade Mark is used under approved exclusive license from the trade mark owner. It is illegal to import and use an unapproved Whistler radar detector in Australia.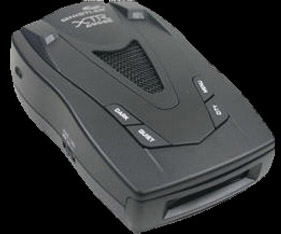 The XTR-695SE also offers all of the features you would expect in a high performance Whistler detector, including POP model detection, Real Voice™ alerts, digital compass, voltage meter and more.
The Whistler XTR-695SE supports seven display colours, allowing anyone to find a colour that goes well with their vehicle interior. Even more importantly, the XTR-695SE is also the first detector to offer colour coded alerts. This means that you can have the display change to a certain colour based on the type of alert! Not too concerned about X band alerts? Have the display turn green when you receive one. At a glance you'll know not to panic. Every second counts with a laser alert. Have the display turn red and you'll know to react immediately! The colours supported are: red, purple, light, medium, and dark blue, and light and dark
The Radar/Laser Signature ID feature gives a driver additional information to help determine if a threat is real or false.

As you become accustomed to driving in a certain area with a detector, you tend to learn where false alerts will occur and what band(s) of radar police in your area typically use. Normal radar band identification (X, K, Ka) is very useful, as it helps a driver determine if the alert is a real threat or a false alarm. The X and K radar bands are relatively small, and there is little fluctuation in the frequencies that a detector will pick up in these bands. Ka, however, is a monster. There are three common frequencies used by Ka radar guns in the United States, but there are also three other less common Ka frequencies that are used and cannot be ignored by a detector. When the Whistler XTR-695SE receives a Ka alert, the Signature ID feature allows the detector to display the frequency of the Ka radar gun closest to the detected frequency. This effectively breaks the Ka band down into smaller segments, which can be much more useful when determining the validity of a threat.

The laser Signature ID feature works a little differently. During a laser alert, the XTR-695SE will display the pulse rate (PPS) of the laser being detected. The Whistler XTR-695SE even allows drivers to lock out individual PPS rates, preventing future alerts for that PPS. This feature is the answer to the prayers of many drivers who suffer through daily laser false alerts because their route takes them by an airport or other laser source. 3 year standard warranty, three times longer than most other brands at no extra cost! Euro / Multanova mode now standard. A seven colour LCD display is standard with Whistler XTR-695SE.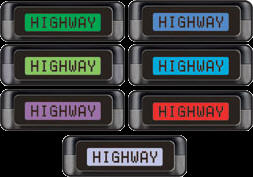 Whistler XTR-695 quotes and feedback

"After a number of months of driving and many thousands of miles with the new Whistler XTR-695, I am pleased to be finally able to share my real world experiences with this fascinating new radar detector from Whistler. The Whistler XTR695SE sports some new features—not yet seen in a radar detector, regardless of price—which should be very appealing to hardcore radar detector enthusiasts." Veil Guy


Whistler XTR-695 RADAR Features

RE-ENGINEERED High Performance!
Exclusive Radar Signature ID

-displays known Ka gun frequencies

Exclusive Laser Signature ID

- displays Pulses Per Second (PPS) of the received laser signal

Three (3) Filter Modes

Provides extra filtering

7 color back lit lcd text display
72 point digital compass
external audio jack 2.5mm
INTELLICORD® Ready -

Program which features INTELLICORD controls

Real Voice® Alerts

- selectable

Patented POP™ Mode Detection
Exclusive

Low Profile Alert Periscopes

Total Band™ Protection

- selectable


360° Maxx Coverage
3 City Modes/Highway Mode
High Gain Lens
Stay Alert™
Dim Modes
Quiet/Auto Quiet Modes
Alert Priority
Setting Saver
Vehicle Battery Saver

- selectable


Safety Warning System - SWS

Whistler XTR-695Specifications

Size = 4.90" x 3.15" x 1.40"
Weight = 6.5 oz
Insert Color = Black
Power = 12 Volts
Warranty = 3 Years
Included Accessories:
- Power Cord
- Windshield Mount

Operating Frequencies:
• 10.500 - 10.550 GHz (X band)
• 24.050 - 24.250 GHz (K band)
• 33.400 - 36.000 GHz (Ka band)
• 895 - 915 nanometers (Laser)


Whistler XTR-695SE high performance Radar Detector -
$495