Valentine One Radar Detectors
Valentine One radar detector: Here you will find extensive information, pictures, videos and reviews on the Valentine One radar detector with dual radar antenna. Valentine1 radar detectors supplied by radars.com.au are completely legal to use in Western Australia.
Valentine Research Inc. of America do not honour warranties from outside of America, it is vitally important to select a local supplier with a proven track record of support, service and is available full time. We are more than able to effectively cover each Valentine 1 we sell.
We record ALL serial numbers for products imported and distributed by our firm, and warranty is provided upon proof of ownership.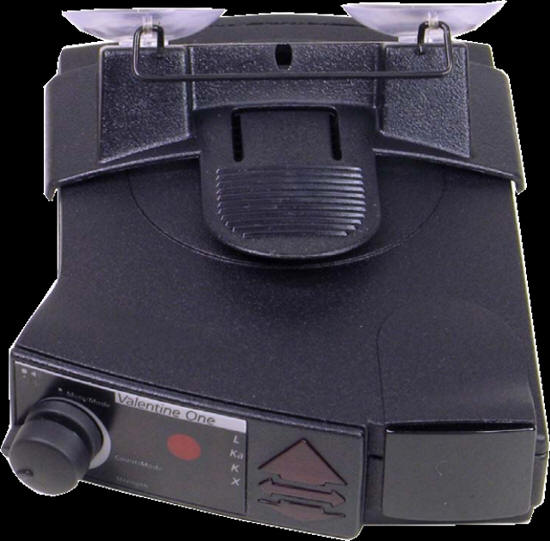 Valentine One radar detector videos
Radars.com.au contains a variety of radar test videos and other related film clips. All of our videos are now available on our You Tube Channel "radarsaustralia"
Military strategists agree that successful defence begins with good intelligence about the enemy. Valentine One has a patented warning system relying on both forward- and rearward-facing radar antennas (front and rear laser sensors too). It goes beyond Ordinary Radar Detectors by telling you -- on every alert -- where to look, and how many to look for. Once you have this intelligence report, you can easily decide when to defend, and when you can simply shrug off a non-threatening alarm.
PLEASE NOTE: Valentine 1 radar detectors do not have voice alerts and are unable to alert to SWS devices. We set Valentine 1 radars to "Euro" mode for improved user operation in Western Australia. Valentine 1 sensitivity is very high, thus its ability to detect the weakest signals is regarded by many as legendary. Valentine 1 radar detectors are suited for use in WA only.
Valentine1 radar detector specifications
Specifications of the Valentine One radar detector are as follows;
Antenna type:

High-efficiency double-ridged horn

Operating frequencies:

10.500 - 10.550 GHz (X band)

13.400 - 13.500 GHz (Ku band)

24.050 - 24.250 GHz (K band)

820 - 950 nanometers (Laser)

Power Requirements:

11.0-16.0 Volts DC negative ground

225 am typical standby

425 mA maximum alarm condition

Dimensions:

115mm L x 92mm W x 26mm H.

Weight:

182 grams

Temperature Range:

Operating: -20°C to +70°C (-4°F to +158°F)

Storage: -30°C to +85°C (-22°F to +185°F)
Three logic modes for false alert reduction
Metal titanium case made to military specs
Front and Rear radar detection antennas
X, K, Ka Superwide and Laser
Dual Band K and Ka POP3 radar
Optional Europe K, Ka Narrowband & Ku bands
360-degree radar detection
Directional Radar Alerts: front, rear, side
Visual and Audible band identification
Progressive LED signal strength
Dim, mute and adjustable volume
Cigarette lighter power connector - coiled, straight plus hardwore kit included
Bogey Counter tells number of radars detected
Where can I buy a Valentine1 (from the V1 web page)
Here is why you need to select your supplier of Valentine One radar detectors in Australia carefully. If your part time supplier disappears in 6~12 months time, you may have no access to warranty or support.
"We sell directly to our customers only. We've never used dealers or distributors, and we have no plans to start now."
"We accept orders that have a ship-to address in the U.S. or the AB, BC, or SK provinces of Canada. No exceptions. We hope some day(sic) to serve customers worldwide, but for the foreseeable future we simply can't."
source: http://www.valentine1.com/lab/Previously5.asp
What is included with the Valentine One radar detector
Standard Valentine One accessories include windscreen mount, sunvisor mount, coiled smart cord, extra power cables and the Valentine One user's guide.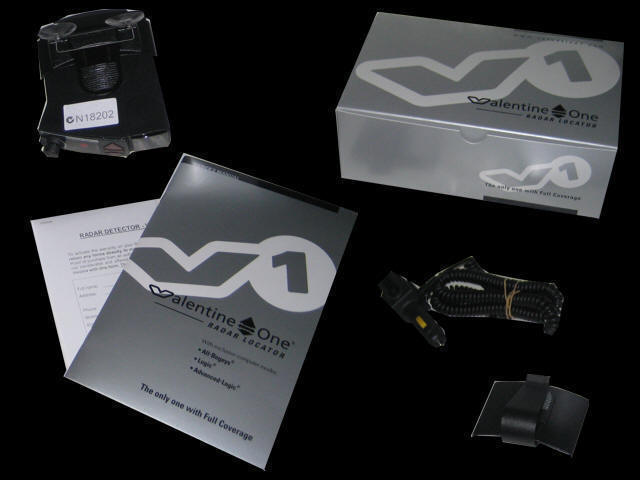 Valentine One (V1) Euro radar detector now only $695