Radar detectors and laser Defence for Australia
Find Radar detectors and laser defence for Australia from Australia's only trusted and full time radar detector experts in Australia.
We are also the only radar detector outlet with full time electronics engineers on staff. We offer a comprehensive range of radar detectors and laser Defence both wholesale and retail. We have the right radar detectors and laser defence for your needs and budget.
When you buy your radar detector or laser defence from us you can buy in complete confidence from a long term established provider with the largest outlet and full locally based support and advice.
**ALL NEW AND EXCITING WHISTLER RADAR DETECTOR RANGE NOW IN STOCK!**
See our updated pricing and range of Whistler products. Along with our new Laser Interceptor.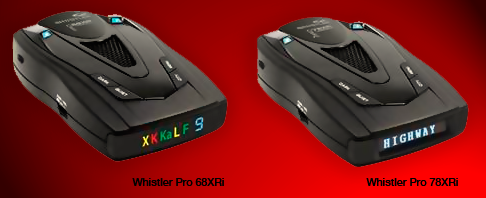 We are the master distributor for Whistler products and import devices from the manufacturer. We apply our registration to ensure compliance with local laws. Additionally we provide complete testing and support for all of our devices.
Driver Safety. Drive Recorder with GPS, continual video recording.
Have you been involved in a vehicle accident? Were you not at fault? However, you had now evidence of what happened? Do you want to review how your staff are treating your fleet or are you interested in reviewing your children's driving?
Then this video drive recorder is for you!
See the latest driver safety device, offering continual recording from two cameras to show inside and outside the vehicle, including GPS data such as speed, trajectory and g-forces correlated with Google Maps. Manually mark an event such as an accident, sudden breaking, acceleration, police encounter or allow automatic collection of events. Application for our Video Drive Recorder include security, public safety, taxis, accident analysing, driver training and fleet management.
Radar detectors and laser Defence for Australia
Visit our Australian radar detector superstore to view the largest range of radar detectors and police laser gun defence on display in Perth Western Australia. If you are looking for package deals we offer genuine savings. Browse our gadgets that include alcohol breath testers, laser defence testers and video drive recorders. Ask us why we are the only logical choice for your Australian radar detector supplier. The best defence remains a quality and reasonably priced radar detector and laser defence but what is the best radar detector?